Denmark and Belgium pay tribute to Christian Eriksen, who collapsed and needed to be resuscitated in Denmark's first game. The two teams stopp…
The first conscious thought that J.A. Happ can remember after it happened was: Hmm, is that blood pouring out of my ear? Or is it something worse?
JACKSONVILLE, Fla. — There may never be a more critical six-week respite between the end of NFL minicamps and the start of most training camps…
NASCAR is back to racing with points on the line this weekend at Nashville Superspeedway after completing its All-Star Race last Sunday at Tex…
Netherlands is into the Euro 2020 knockout rounds courtesy of goals from Memphis Depay and Denzel Dumfries. Real Madrid bound David Alaba conc…
Denmark and Belgium pay tribute to Christian Eriksen in a crucial match in Group B. The two teams took a moment to applaud the Denmark No. 10 …
Oleksandr Karavayev's incredible back-heel pass sets up Andriy Yarmolenko to give Ukraine an early 1-0 lead, and moments later Roman Yaremchuk…
With each cellphone chime, the day got a little crazier.
Italy defeats Switzerland to remain undefeated in the group stage. Also, watch highlights from Finland vs. Russia and Turkey vs. Wales.
Five favorites for the U.S. Open this week at Torrey Pines, and five more to watch:
The natural beauty of Torrey Pines will be on display at the U.S. Open this week, as NBC's drone cameras dip, dive and hover over the cliffs o…
There's a simple question every Niners player — nay, every professional athlete — has to ask themselves these days: Do they want to play?
Professional baseball is changing.
Italy had no trouble with Switzerland in their second match of Euro 2020, easily beating them 3-0 behind two goals from Manuel Locatelli and a…
James Young joins Ariel and Ben to discuss what it would look like if the Suns did not have Chris Paul for the Western Conference Finals
Wales gets its first win of the Euro 2020 group stage after beating Turkey 2-0 at the Baku Olympic Stadium. Despite some early misses, Aaron R…
Kevin and Donnie discuss if pitchers are at a bigger health risk due to MLB's new foreign substance policy
Russia makes amends for its opening game loss vs. Belgium by beat Finland 1-0 at Krestovsky Stadium. Finland thought it had taken the lead thr…
Cam Stewart joins Kevin and Donnie to discuss the US Open.
An own goal by Germany propelled France to a victory in their first round match up.

Tabitha Health Care Services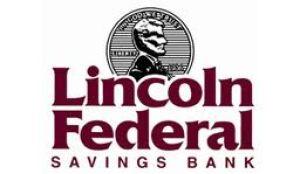 Lincoln Federal Savings Bank
Denver's Nikola Jokic was the runaway MVP this season, which made it a virtual certainty that he would also be an All-NBA first-team selection.
Where is Tom Brady when Le'Veon Bell really needs him?
The late baseball legend Oscar Charleston is in good company.
One of the most anticipated games of Euro 2020 group stage ends in a 1-0 win for 2016 finalist France over Germany. An own goal from Mats Humm…
Portugal starts Euro 2020 with three points as Cristiano Ronaldo makes more history in a 3-0 win vs. Hungary. Ronaldo becomes the first player…
Patrik Schick's goal against Scotland is the highlight of the tournament so far. Watch it now.