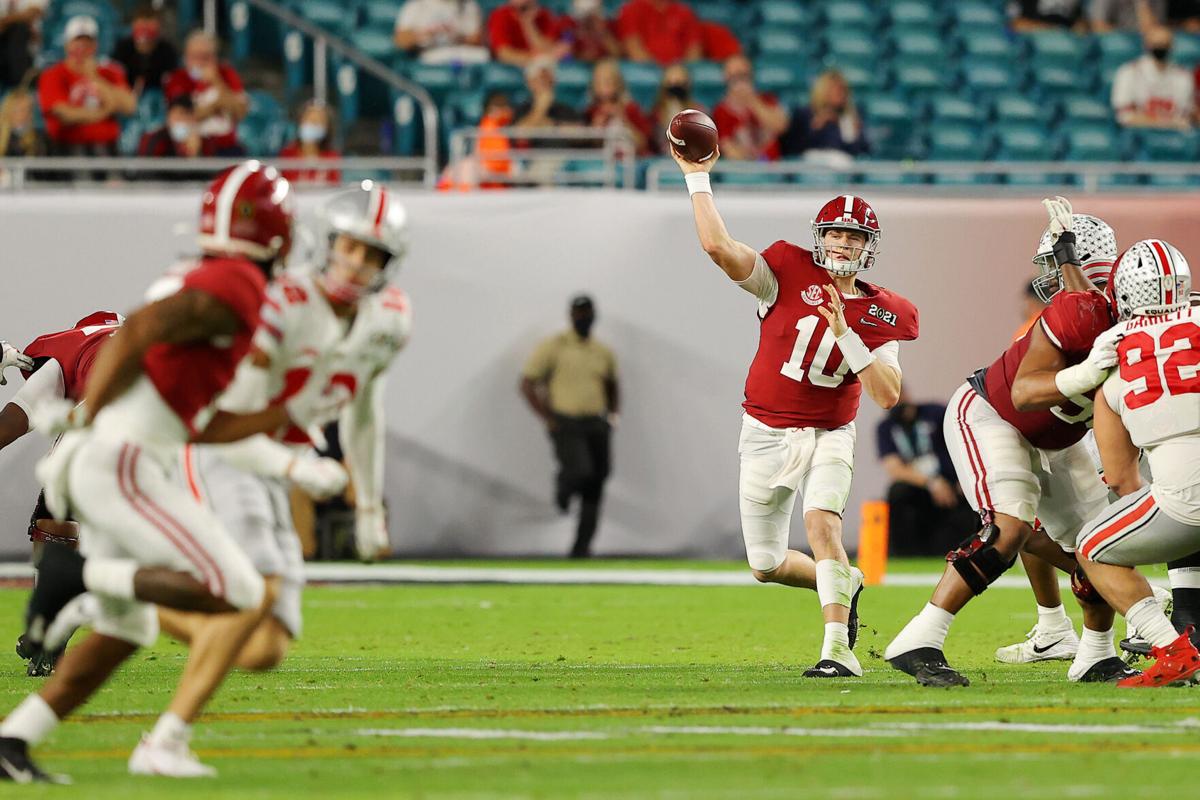 ORLANDO, Fla. — The College Football Playoff could possibly consider expansion in a series of meetings over the next several weeks with some favoring a 12-team model according to several reports.
The management committee, which is comprised of the 10 conference commissioners and Notre Dame athletics director Jack Swarbrick, is expected to hear back from a working group during a series of meetings on June 17-18 in Chicago on the subject of expansion.
Any recommendation favored by the management committee would then be forwarded to the Playoff's Board of Managers, which is comprised of 11 school presidents and chancellors from the 10 FBS conferences and Notre Dame, in a meeting on June 22 according to ESPN's Heather Dinich.
The Board would make the final decision on any possible changes to the playoff model.
It was after a series of virtual meetings in April that the Playoff group revealed that a working group had been considering 63 possibilities for change including 6-, 8-, 10-, 12- and 16-team options with a variety of scenarios for each.
Playoff executive director Bill Hancock warned against reading too much into the group's findings.
"For the last couple of years, when I've been asked about it, I'm very careful to say that my bosses are talking about the future," Hancock told the Orlando Sentinel at the time. "This really was an extension of that except for the first time we were able to give some color into what they were talking about.
"It's just analyzing and thinking about the future. That's all it is."
According to Pete Thamel of Yahoo Sports, multiple sources caution against predicting any definitive outcome for next week's discussions.
There is an openness among some for a 12-team model per the Yahoo Sports report.
Access has always been an issue for some so a 12-team model would presumably allow for automatic bids for the five autonomous conferences (ACC, Big Ten, Big 12, Pac-12 and SEC) and the top-ranked Group of Five candidates along with plenty of at-large bids.
Eleven teams have qualified for the 28 available semifinal spots — with Alabama (6), Clemson (6), Ohio State (4), Oklahoma (4) and Notre Dame (2) making multiple appearances. It's the concern over a lack of variety among the playoff participants that's caused the biggest pushback, particularly among fans.
" … If we did expand it, you would want access," new ACC commissioner Jim Phillips said back in May. "Each of the Power Five conferences would want access not different from the other Group of Five's would want access, so we would have to work through that. But as I sit here today, I would tell you I would be in favor of having access for the ACC if the CFP expanded."
The ACC has had at least one team in each of the seven seasons since the playoff's inception in 2014.
"I want to make sure our position that the CFP should be expanded was clear even before my first day on the job," new Pac-12 Commissioner George Kliavkoff said during his introductory remarks on May 13.
The Pac-12 hasn't had a team qualify for the playoffs since 2016, with the league managing just two teams over the past seven seasons.
Another point to consider is money, with ESPN paying the conferences $7.3 billion over the 12 years for broadcasting rights for the semifinal games and New Year's Six access bowl games. Any changes to the format would have to be dependent on reworking the television contract to pay the conferences more revenue.
This is the eighth year of a 12-year contract for the playoff, which runs through 2025-26.