Nebraskans, please understand that getting vaccinated for COVID is not a political choice. It has nothing to do with that.
I have never written a letter to the newspaper before, but I had to comment on a headline and an article in the Lincoln Journal Star. ("Attorn…
Joe Biden and company are wild and crazy. All that free money they are doling out reminds me of the kid trying to buy friends by passing out c…
Gun advocates like Perry Pirsch often use misleading statistics and faulty reasoning to defend their position ("A case for constitutional carr…
Recently, I took a walk on the Billy Wolff Trail in southeast Lincoln. During my 4-mile walk I was passed by about nine bikers. Only one was c…
The abusive arguments made by counsel for several Lincoln businesses that have been charged with violating Lincoln's order to wear face masks …
With the demise of the Keystone Pipeline and the cancelling of many other petroleum explorations, U.S. residents are going to suffer more than…
America's first national park was created 125 years ago, and the government has been involved in one way or another in conserving the environm…
Recently, we buried 103-year-old Eli Modenstein. Eli was the last Lincoln-based survivor of The Holocaust. He would have disagreed with the co…
Imagine, instead of waiting in line for an hour in a dank office, you could pay a nominal fee for a notary to come to your door to complete DM…
We need to take away the checkbook. The same Congress that has handed out trillions of dollars to people to not work has just authorized anoth…
Those of us in constant mourning from unrelenting gun violence are increasingly distressed by the inexplicable, yet predictable, tolerance for…
Gov. Pete Ricketts recently signed LB64, a bill that will begin to eliminate state income taxes on Social Security benefits. Nebraska is just …
On June 4, the Nebraska Board of Education met in Kearney. Roughly 96% of those who spoke were opposed to the proposed health education standa…
The anniversary of the Memorial Day fire at Lincoln Public Schools District Office always leaves me a bit sad because I lost every personal an…
Sen. Mike McDonnell's LB566 became law in Nebraska, and now the state has committed $15 million to fund "shovel-ready" construction projects t…
Kudos to Nebraska's Legislature for overriding three of Gov. Pete Ricketts' vetoes of legislative bills! Two bills provide lower income famili…
The Nebraska Alliance for Retired Americans Educational Fund is proud to have been a part of the coalition of organizations that helped get LB…
Can we please review roundabout rules, which will make using them infinitely more efficient for everyone?
I read Cal Thomas' sycophantic parroting of the lies Donald Trump fed his followers in North Carolina ("Trump finds a new line," June 8). So m…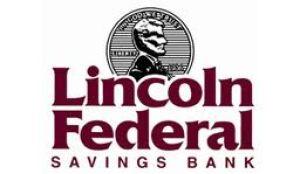 Lincoln Federal Savings Bank

Tabitha Health Care Services
When it comes to flags, beauty is in the eye of the beholder. I grasp that vexillologists can explain the finer points of flag designs and bac…
Did you notice President Biden just enabled Putin's Nordstream II pipeline to Europe, shortly after Russian hackers shutdown one of our pipeli…
Hard to understand why Gov. Pete Ricketts wants to take food and utilities away from the poor and build a prison, which will house mostly poor…
"Believe none of what you hear, and half of what you see." One of our great founding fathers, Ben Franklin, is often credited with that snippe…
Nebraska's children in foster care, among the most vulnerable of human beings on the planet, are being required to fork over money that is rig…
Gov. Pete Ricketts has fallen in line with the numerous other states who have decided it's time to reignite poverty in America. He's done stan…
Have you ever been so fortunate to love a child with a disability? I have, and let me tell you it is the most incredible love. I suspect the 1…