Gov. Pete Ricketts has taken his show on the road in recent weeks, visiting all corners of the state with town halls explicitly opposing Presi…
For more than five years, seed companies sent pesticide-treated seed to the AltEn ethanol plant to be turned into biofuel. Contaminated byprod…
We support doing away with the pipeline because our world today is a far different place than it was back then and continued delays made the p…
School librarians have always done more than read to students and track down overdue-book violators. 
"This is the light at the end of the tunnel. We're at that four-year range, and three years potentially with this. We're going to keep clickin…
What do you get when you cross a seller's market with a long period of low-interest rates and a lack of houses for sale, leading to multiple o…
Last month, to the consternation of a couple dozen nearby residents, the Lincoln City Council declared Meadowlane Shopping Center "blighted," …
One look at the ballot language Nebraska voters enacted when they voted to expand Medicaid in 2018 lays bare the simple intent of the measure.
Lincoln residents can rest assured of two things when it comes to their next chief of police.
"If there's anything the last year has taught us, we can't guarantee anything. But we can say with pretty sure confidence that the likelihood …
The only way Aubrey Trail will leave prison is in a coffin.
Editor's note: This is second in a two-part look at the Nebraska Legislature in 2021. The first part ran Thursday.
For the attention garnered by filibusters and fiery floor speeches in the Nebraska Legislature this session, senators passed some noteworthy b…
With Memorial Day in the rearview mirror, summer travel season is heating up, and that's great news for Nebraska and Nebraskans.
"I encourage Nebraskans to reengage with the relationships and activities that have been disrupted by the coronavirus. Whether it's your place…
The actions of Republican governors nationwide – including Nebraska Gov. Pete Ricketts – to cut off extended unemployment benefits related to …
In May 2010, Lincoln voters approved a $25 million general obligation bond issue that green-lighted the construction of a downtown arena to re…
Now that it appears things are under control, it's time to tend to the minds and emotional needs of our children.
Let's get this straight now. No one is suggesting changing the round seal on the state flag to something more football-shaped. Or swapping the…
"Achieving the green level on the risk dial is a major milestone for our entire community." -- Pat Lopez, Lincoln-Lancaster County health dire…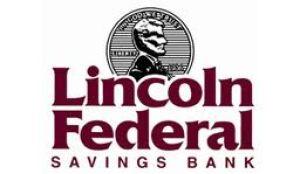 Lincoln Federal Savings Bank

Tabitha Health Care Services
In 1879, Standing Bear won the first legal rights for Native people across the country, prevailing in a federal court case that challenged the…
Last week, the Lincoln-Lancaster County Health Department reported a total of 78 COVID-19 cases over a seven-day period -- an average of about…
At 62 pages, a bill proposed by Sen. Anna Wishart of Lincoln would create what one of her colleagues in the Nebraska Legislature called the mo…
Lincoln comes through when it counts. And if you need a great example, look no further than Give to Lincoln Day. 
"I've actually always wanted to be a police officer. Just growing up and seeing my dad and my uncle working at the Lincoln Police Department, …
Sen. Myron Dorn knows better than any state senator the impact a crushing financial burden a multimillion-dollar judgment can cause a local go…
Unanimous first-round approval for a bill aimed at Nebraska schools buying their produce, dairy and meats from in-state farmers brings with it…