Every day, there are hundreds of people missing in Nebraska. Some of them are missing for days, while some are missing for decades. Quite a fe…
The four candidates — a diverse group of current and former officers that includes a Black police chief, a Latino former police chief and two …
Amanda Benson's attorney is asking a federal judge to order the city to immediately initiate disciplinary proceedings, prohibit him from being…
Deontae Rush hasn't yet been given a trial date in 33-year-old James Shekie's killing in February. 
Police said a 14-year-old boy was swimming when he felt something underneath the water before reaching down and emerging with a handgun.
He will face a sentence of up to life in prison at his sentencing in April after pleading guilty to stabbing a man in an Arby's because he was…
Deputies spotted the SUV — wanted in a series of thefts — on Wednesday and covertly followed it in low-speed pursuit that ended in a field sou…
Initial surveillance footage showed a man walking through the CVS and leaving via an emergency exit after hearing the alarm he triggered, poli…
Officer Erin Spilker said the first incidents happened in May 2020, when the man was suspected of slashing tires belonging to four residents 8…
Sheriff Terry Wagner said deputies found $18,986 and an array of drugs, including a few jars of marijuana, several pills, 15 grams of suspecte…
Troopers found 142 total violations, including 29 relating to bad brakes, worn tires, or other safety risks, that required vehicles to be plac…
Police found 26 Apple devices stacked near the electronic outlet's front door, which had been cut open with a metal saw, LPD Officer Erin Spil…
Officers responded to a report of a fight involving dozens of people near 60th and Adams streets Saturday, where they found a man who had suff…
According to witnesses, 17-year-old David Van Essen had attempted to swim across the river and went under the water and was not seen again. Th…
"Individuals who have trouble getting time off for work for court face the same time constraints when getting themselves or their children vac…
LPD announced the latest death-related news briefing for Wednesday morning, two days after the department's last update. At that time, acting …
Police are still waiting for surveillance footage from the gas station and do not have a description of the man. Officers are searching for th…
Upon arrival, first responders performed resuscitation efforts on the woman before taking her to a hospital. 
Carly Schaaf's body was found in a wooded area of Pawnee Lake on Thursday morning.
23-year-old Carly Schaaf was reported missing on May 19.

Tabitha Health Care Services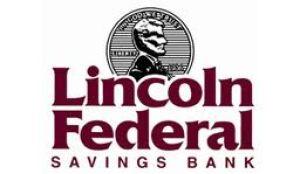 Lincoln Federal Savings Bank
The scholarship was established by the Omaha-based Set Me Free Project after the 2017 abduction and slaying of Sydney Loofe.
The incident happened around 4 a.m.
The person's identity won't be released until Saturday.
After approaching Jerry Williams in a Casey's parking lot, officers found an open container in his car, a 9 mm pistol and 22.3 grams of meth o…
Police said the woman began to kick items as she was escorted out of the hospital and tried to escape, despite being handcuffed, and then bit …
The vehicle was stolen from 3600 W. O St. sometime Wednesday night and driven nearly 4 miles to the convenience store.
Lancaster County District Judge Susan Strong handed down the sentence that brings an end to the case that left Audrea Craig and Martae Green d…