"He was our constant, cherished companion during the last 13 years and was adored by the entire Biden family," the Bidens said in a statement.
Here's a look at past and present four-legged White House residents.
As offices start to reopen, dogs may join their owners at work. The American Kennel Club offers these tips for people planning to take dogs to work.
Browse through local shelter pets available for adoption.
When 80-year-old Xavier Bouget goes for a ride on his bicycle, tinkers in his workshop, waters his garden or sits down to eat a biscuit, he ha…
Owner Antonio Martinez, along with his son Ricardo, recently visited the memorial to this special dog. Just as the memorial reads, "Chinook's …
While most folks know how to protect themselves from the sun and heat, remembering to protect your pet while out and about is also important.
Many dog breeds were bred to be working dogs that needed to be able to run quickly.
Scientists say they have learned the key to smiling at cats, and it's all about the eyes! Buzz60's TC Newman has more.
In the United States, there are over 190 breeds officially recognized by the American Kennel Club
A Dalmatian puppy abandoned by breeders because she only had three legs was rescued in Pennsylvania and now lives the life of a pampered pooch.
A Pekingese named Wasabi won best in show Sunday at the Westminster Kennel Club dog show, the nation's most prestigious canine event.
Dogs of many breeds competed this weekend in the Westminster Kennel Club dog show in Tarrytown, N.Y., held outside New York City due to the pandemic.
Pets of all kinds turned out for church on Sunday at First-Plymouth, where the animal blessing is an annual event.
Here are some helpful tips about how to poison-proof your home and what to do if your pet ingests a harmful substance.
First-Plymouth Congregational Church, 20th and D streets, will offer an Animal Blessing as part of the 11:59 a.m. worship service Sunday, June 13.
Turkish jeweler Mehmet Yuksel found the best place to squirrel away his earnings. His cash register is guarded by a staunch, lion-hearted squi…
Cats are mysterious creatures. Even their sleeping behavior fascinates the people around them. Here are some sleeping behaviors explained by B…
People treat their animals better than they treat themselves. Buzz60's Keri Lumm shares the results of a new study conducted by OnePoll on beh…
Here are five ways to protect your dog from heatstroke.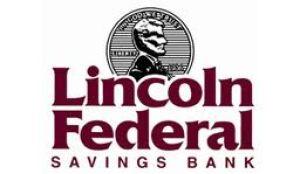 Lincoln Federal Savings Bank

Tabitha Health Care Services
Buzz60's Lenneia Batiste has more on what experts say is the perfect house temperature for your pets.
Lincoln Animal Ambassadors' 13th annual Wine & Howl fundraiser will feature wine tasting, food, live music, vendor exhibits, gift raffles,…
Summer is just around the corner, and so are high temperatures and humidity, both of which can cause heatstroke for our pets. The good news is…
The Cat House (TCH) will be heading back to its usual spot at the Haymarket Farmers' Market for six weeks beginning June 26 and running throug…
Some puppies don't need training to know how to socialize and connect with people, a new study finds.
Well, this is certainly a little more involved than your average sit/stay command. Buzz60's Mercer Morrison has the story.
Dog owners passionately defend their dog breed of choice, but is your precious poodle really smarter than a Labrador retriever?