Measures such as wearing a mask are important for immunocompromised travelers who may not have had a normal response to a COVID-19 vaccine.
Jessica Lauser lost much of her eyesight shortly after she was born. She was teased in school until she found chess. Here's her advice to thos…
Jessica Lauser is relentless on the chess board.
Peterson Park has 10 newly refinished pickleball courts with people waiting to play when the weather is nice.
Karla Jensen of Nebraska Wesleyan University will present "Mindfulness" via Zoom as part of the Lincoln Parkinson's Disease Support Group meet…
A webinar will focus on "The 7 Steps to Take in the Face of Dementia" during the next Caregiver Education Group meeting via Zoom on Tuesday, J…
With COVID-19 restrictions lifted, some are hesitant to do things they had looked forward to doing post-vaccine. It's called COVID transition anxiety.
COVID cases are down and vaccinations help protect fans attending the College World Series. But experts note that the pandemic is not over, an…
UNMC is recruiting volunteers as part of a clinical trial to test a drug that someone with COVID could take soon after symptoms emerge to head…
Americans are stressed out from the pandemic and some say they are afraid they will never relax. Buzz60's Keri Lumm shares the results of a ne…
In a surprisingly strong 7-2 decision, the Supreme Court turned back the latest constitutional challenge to the Affordable Care Act, likely he…
While finding out you're pregnant is exciting news, many expectant mums can experience anxiety about the big change coming up in their lives.
Nobody wants to be sick during a pandemic, but if you are feeling flu-like have you considered drinking some water? Buzz60's Keri Lumm reports.
A couple who met while students at UNL are opening MW Climbing in part of the former Best Buy store at 48th and R streets. There are three dif…
Lakiea Bailey found out she had sickle cell disease when she was 3 years old. Today she leads a patient advocacy group while advising the gove…
Lakiea Bailey has tried to hide the pain and breathlessness she feels from her disease for most of her life.
Lakiea Bailey has tried to hide the pain and breathlessness she feels from her disease for most of her life.
With the odds stacked against the US reaching the target of 70% of adults partially vaccinated by July 4 -- a goal set by President Joe Biden …
More than 80 million Americans with low incomes were receiving health coverage through the federal-state program in January. The program now c…
Advanced Medical Imaging and Lincoln's two CHI Health facilities will no longer work together. The partnership was ended unilaterally in a way…

Tabitha Health Care Services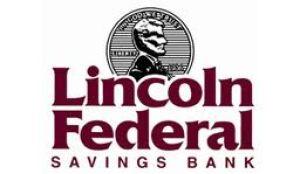 Lincoln Federal Savings Bank
Visiting places like parks, forests and beaches has been associated with improved mental health in several studies.
Por 7 a 2 votos, los jueces ni siquiera llegaron a los méritos del caso, resolviendo que los estados e individuos demandantes, dos personas de…
Over 230 commonly used cosmetics contain high levels of a toxic chemical linked to several health issues. This is according to a new study by …
For the times we can't be in air conditioning 24/7, there are thankfully many low-cost, energy-efficient ways to cool off during summer heat t…
Justices rule that Republican state officials and individuals did not have standing when they brought a suit arguing that a change in the tax …
CNN's Dr. Sanjay Gupta discusses questions posed by former President Donald Trump while he called into Fox News on the need for young people t…
CNN's Dr. Sanjay Gupta highlights Dr. Lakiea Bailey, a scientist with sickle cell disease who is working to find a cure.