With these potty training tips, your dog can be accident-free in a short while. But be prepared to race down flights of stairs a time or two.
Among these locations are a fly fishing spot highlighted in a major '90s film, a water body bustling with salmon that can weigh up to 90 pound…
Sponsored Content: Thanks for reading and be on the look out for more recipes!
Measures such as wearing a mask are important for immunocompromised travelers who may not have had a normal response to a COVID-19 vaccine.
LHASA, China (AP) — Tourism is booming in Tibet as more Chinese travel in-country because of the coronavirus pandemic, posing risks to the reg…
Dear Amy: It's been four months since losing my wife of 40 years.
1871: The last sale of penitentiary lands netted the state $76,089.59 at an average price of $4.05 an acre. Lincoln residents voted 154-60 to …
Sponsored Content: Thanks for reading and be on the look out for more recipes!
Vic Saltzman developed an appreciation for Mexican cuisine in the late 1980s during his years as a chef at Chi-Chi's Mexican Restaurant in Lincoln.
Citizens For Improved Transit (CFIT) will host a fundraising cookout at Super Saver, 27th and Pine Lake Road, from 10 a.m.-2 p.m. today, June 19.
The Oaxacan street food is pizza-esque with beans, sausage and toppings on a tortilla shell base.
With one eye on the lucrative Chinese market just across the border, an entrepreneur has launched Kyrgyzstan's first cricket farm and is produ…
Cooking sausage isn't hard, but you've got a lot of options when it comes to the savory links — from smoking to baking and everything in between.
High temperatures can make plants stop producing fruit, but the cooler weather ahead will get them back on track. 
While renters are typically prevented from "altering" a property, you still can spice up your space without upsetting the landlord. Here are s…
Home is our escape, refuge, and a place to gather. Now, more than ever in the last 100 years, home defines our every day. We design our homes …
Not a week goes by that I don't get a question at the Ask Tim page on AsktheBuilder.com about cleaning this or that household surface. As it t…
Q: I plan on accepting an all cash offer on sale of my house. Is a certified bank check really the most secure means of payment other than a b…
A.J. Sawyer, who would go on to become Lincoln's mayor, was one of the first greenhouse owners. At one point his Lincoln Floral Conservatory h…
Apartment Therapy recently asked several therapists for some advice on mindful cohabitation.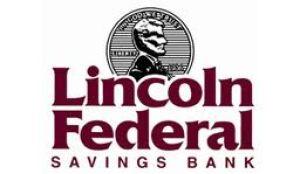 Lincoln Federal Savings Bank

Tabitha Health Care Services