LPS is using over $1.5 million from a second wave of federal relief dollars to fund the summer school expansion including $930,000 for the elementary level and $450,000 for middle schools.
Ainsworth's Wade Alberts, a sports muscular recovery therapist, has been going along for the ride in Omaha, and what a ride it's been.
Rodeo athletes, like senior barrel racer Elle Ravenscroft, of Nenzel in north-central Nebraska's Cherry County, are thrilled by the chance to perform in front of a home crowd next month.
Officers responded to a house near 18th and Dakota streets around 6:25 a.m., where a woman had been shot in the head and suffered life-threate…
Neighbors hope dredging a retention pond on the north end of Trendwood Park in east Lincoln will get rid of the stench that rises from the pon…
Following the 2020 summer of civil unrest and returning to a predominantly white Doane campus was particularly unsettling for some of Farr's B…
After a flurry of paperwork, committee meetings, concrete pouring and landscaping, the town of Bennet now has a new course, thanks to two loca…
This year's Nebraska Football Road Race honored Andy Hoffman, Jack Hoffman's father, who was the co-founder of the Team Jack foundation and di…
Alejandro Flores, 17, of Omaha, was ordered held last week on $225,000 bail on a charge of intentional child abuse in the death of Ruby Flores…
Electric vehicles will be available for test drives from 10 a.m. to 3 p.m. on July 24 at Haymarket park.
Find out how many new listings there are in the area, plus how home prices have changed over time, and more with these regularly updated chart…
The clerk was punched and kicked by the man and she was taken to a hospital with non-life-threatening injuries.

Tabitha Health Care Services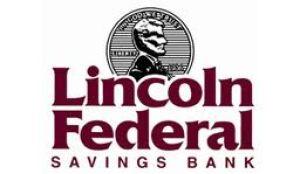 Lincoln Federal Savings Bank